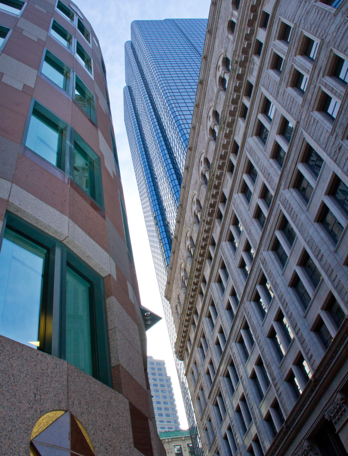 A
bout
 U
s
Diedrich & Donohue, LLP is a law firm recognized for its trial experience, individualized client attention and proven litigation success. Diedrich & Donohue, LLP has received the coveted AV Peer Review rating by Martindale-Hubbell, the highest rating issued to law firms for legal excellence and ethical standards, and has been recognized by Best Lawyers, a respected national peer review organization. The firm specializes in the defense of all civil litigation matters including professional liability and malpractice, product liability, premises liability, social host and dram shop liability, long term care litigation, construction litigation, insurance coverage litigation, employment litigation, and other insurance defense matters.
The firm's founding partners, Curtis R. Diedrich and James P. Donohue, Jr. are elected members of the highly selective national trial honorary society, the American Board of Trial Advocates. Mr. Diedrich and Mr. Donohue have been annually selected by their peers as Super Lawyers in Massachusetts and New England. Ms. Diedrich, Ms. Schley, and Mr. Hurstak have each been selected by their peers as Rising Stars within Massachusetts. The lawyers at Diedrich & Donohue, LLP consistently demonstrate the level of skill, knowledge and wisdom that can only be acquired through many years of aggressive trial advocacy. At Diedrich & Donohue, LLP, individualized attention to each client is paramount and our unique team approach provides partner level involvement at each stage of the litigation.
Legal Experts
Members of Diedrich & Donohue, LLP are frequently asked to lecture on legal issues to insurance industry representatives, insureds and other lawyers.  Some representative forums include legal education programs sponsored through Massachusetts Continuing Legal Education, Harvard Law School, Suffolk University Law School, Harvard Medical School, Tufts Medical School, Massachusetts General Hospital, Brigham & Women's Hospital, Cambridge Health Alliance and Tufts Medical Center.  The lawyers at Diedrich & Donohue, LLP are members of numerous legal organizations including the American Board of Trial Advocates, Beth Israel Deaconess Medical Center, the Defense Research Institute, the American Bar Association, the Massachusetts Bar Association, the Rhode Island Bar Association and the Boston Bar Association.